Wednesday, November 15 2017
Five Questions You Should Ask Yourself
For insurance agents and producers with a few years of sales experience, the thought of running your own insurance agency has probably crossed your mind. Oftentimes, some of the best insurance producers will embody an entrepreneurial spirit that has enabled them to be successful at generating new business. In addition, the local insurance agency distribution system provides one of the most accessible models for business ownership opportunities. And there are numerous examples of producers who have successfully transitioned from working for someone else to building their own insurance agency. The benefits to owning your own agency could mean higher compensation (including profit-sharing) and more control over the direction of your insurance career. In addition, you own a business that you can continue building value into, while keeping control of when and to whom you will want to sell or perpetuate the business.

Before providing notice to your current employer or agency principal, you may want to ask yourself a few questions about running your own agency:

1. How would I rate my ability to develop and write new business?
This is the most important question to ask yourself. Take a self-inventory of the last 30 accounts you wrote. Did you track the source-to-sale? If not, bookmark this article, identify the last 30 accounts you wrote, identify the source-to-sale, and then come back to this article. Once you can identify the source-to-sale, then ask yourself:
How many of those leads were developed mostly by me -versus- those developed mostly by the agency?
The more business written from leads that you developed should provide increased confidence that you could be successful on your own. These would include relationships that you have with various networking groups, referral sources, centers-of-influences, and friends/family/neighbors. This could also include leads that you purchased or developed on your own. Conversely, if most of the business written from leads that came from or because of the agency (i.e., you receive leads from the agency whether it is a lead list, website, call-ins, walk-ins or third-party agency relationships), then you may want to consider staying put until you have proven you can develop business on your own.

2. How involved am I in customer and client relationships?
When you develop a new prospect relationship, are you involved in collecting information, filling out forms (including questionnaires, Acord forms, quote sheets, and applications), working with company underwriters, completing the application process, and handling follow-up additional processing and servicing requests? Process and procedures vary between agencies; thus, a producer's responsibility and experience can also differ significantly from one another. If you were to go out on your own, could you handle responsibilities you are not handling now (i.e. quoting).? What will you need to learn? When will you need to hire staff? Should you utilize company service centers? Consider what you do, as well as what you do not do, and be prepared to address how sales and servicing activities will be handled for your agency.

3. What is my current cash position?
A few things to consider:
How much do I have to produce to earn the same income I earn today?

How long will it take me to reach this number if I start my own insurance agency?

What are my monthly minimum living expenses?

Can I live on cash savings and supplemental income (i.e. spouse's income if applicable) until I ramp-up production?

How much do I need to invest in my business to get it operational?

Should I consider taking on a small business loan?
Some short-term sacrifice should be anticipated while you get your business up-and-running, but it shouldn't mean making your life miserable with debt. Take some time to really understand how much cash you need to have readily available for that first year. You want to know you can properly invest in your business, including operating expenses (rent, utilities, phone, internet, supplies), insurance expenses (including business, cyber liability/data breach, and errors & omissions insurance), marketing/promotional/advertising expenses, and selling expenses. Also, don't forget about budgeting for possible expected legal, accounting, and tax preparation expenses.
If your cash position is weak and you do not have the ability to secure a sufficient small business loan, then now may not be the right time to make the transition. It might be better to wait another year and start working towards putting some cash away for your future business.

4. What are my legal and ethical obligations to my current agency?
As a producer, you may have signed a Non-Compete/Non-Solicitation agreement with your current owner. You have every right to work for yourself, but in making the transition you may not be able to take clients and/or information from your current employer. If you are serious about making a move and have some concerns about your current legal obligations, ask for advice from an attorney. Ideally find an attorney that has experience with these types of agreements.
In addition, hold yourself to professional and ethical standards of conduct. Treat your current employer and staff fairly throughout the whole process, including after you leave. While our business is highly-competitive, it is also a very small world. You may attend events where the agency owner or staff will be present. Conducting yourself in a professional manner will resonate with others (including future clients or insurance companies you want to represent).

5. What type of third-party relationships (vendors, partners, advisors) should I seek out?
The most successful agencies will seek out the right partners to build their business. Make sure you know who you are, what you can do, and where you might benefit from the help of others. You may want to consider an agency partnership group that can help you with carrier appointments, company access, and agency growth resources. Some of these groups offer significant operational expertise and a proven track record of helping successful insurance agencies get started. Seek these groups out…experience and expertise matter. These types of partners might be able to help advise you on automation systems to implement, internet/social media strategies to adopt, marketing programs to develop, and target markets to approach. They may also be able to help you earn more carrier appointments and participate in group profit-sharing and excess compensation opportunities sooner to help you grow faster. And as you grow, these groups may also provide input on staffing (management and hiring), mergers and acquisitions, sales and marketing program, and training.
Consider also reaching out to other agency owners that have recently started their own agency. Ask them to share their first-year experiences, what worked and what they would have done differently. Seek out advise on all aspects of the business, including operations, automation, marketing, sales, and service. Request recommendations for technology vendors, accountants, tax preparers, and attorneys as well.
It is not necessary trying to "recreate the wheel" when you can identify the right partners and advisors to help support your business growth objectives and reach them faster.

The insurance agency distribution system provides significant opportunity for an entrepreneurial insurance producer to run their own agency. With minimal investment and adequate planning, insurance professionals can improve their compensation and ownership positions, while enjoying increased control and freedom in running their own business. Asking these five questions and doing critical self-examination should help you decide if the time is right for you to make the transition.
Tuesday, November 14 2017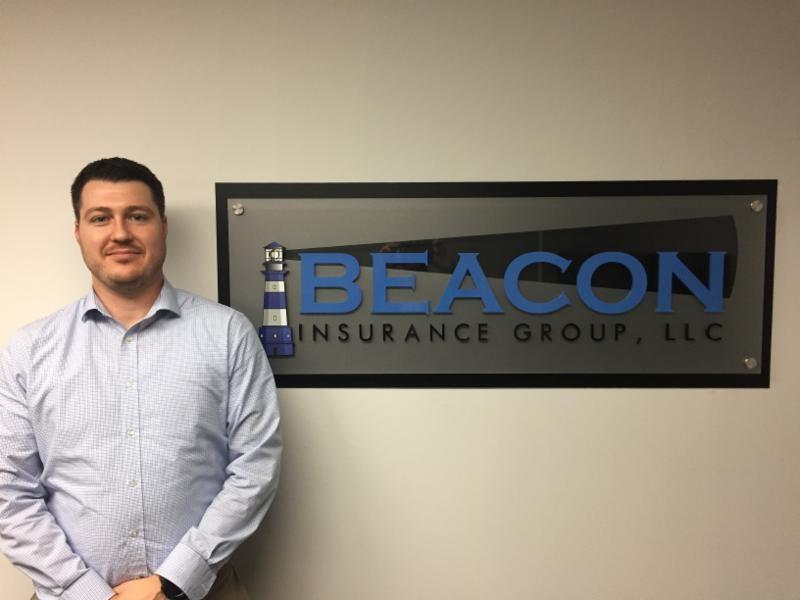 This Agency Spotlight was part of SIA of Northern Ohio's Agency Fall Newsletter.
Beacon Insurance Group is based in Solon and owned by Jeff Babin.

What's the biggest challenge your agency has gone through over the last year?
My lease was up at our old office space and I needed to find a new office location. This took a lot of time. I wanted to find office space that wasn't bigger than I needed, but big enough to allow us to grow. Finding the location was just the beginning, after that came negotiating the lease and making the actual move. Doing all this all while growing the business was a challenge.

Do you have a new tip or best practice you've learned and want to share?
Technology. Technology in our industry is vital, our clients always want and need things done immediately. Everything is always an emergency. We have implemented a management system and completely digitized our agency files so we can access information and respond to our clients from anywhere. We also introduced phone systems that allow us to make and receive calls on the go as if we were still sitting at our desk, including the ability to text with our clients via the agency phone line. We utilized carrier service centers to extend our hours of service when our agency is closed or when we are busy. Keeping up with the needs of our clients is a never-ending task, but with the help of technology it can be accomplished a little easier.

Why are you an SIA of Northern Ohio member?
I came from a captive insurance agency, and it didn't take long before I realized that being an independent agent could extend my reach to so many more clients. However, I knew I was going to need some help. SIANO has been amazing. They helped guide and direct me down a path of success. If I have any questions about the industry or about running the agency, I knew I could count on SIANO and get some help. Being a member of SIANO allows me to work with a variety of carriers that I might not have been able to represent on my own. On top of that, they provide access to additional carriers where a direct appointment might not make sense allowing me another option to write business.

What makes your agency unique?
I am younger than most agency owners and started in the insurance industry directly out of college. I didn't have an established thought process about how a "classic Insurance Agency" should be run. When it came to running our agency, we really started with a blank slate. We asked ourselves how we like to be treated and tried to reflect this while interacting with our clients. This allowed us to build the agency culture we wanted from the very beginning and clearly express that agency culture to our clients. As a result, we have developed trust and long-lasting relationships with clients who will be with us for a long time.

What causes does your agency actively support?
We currently support four causes. The Cleveland Police Athletic League, Cleveland Animal Protective League, The Cure for Epilepsy, and Coats for Kids in Cleveland. We make quarterly donations to one of these charities based on the number of customer referrals received during that time. The Cleveland Police Athletics League is of special importance to me. I have played sports ever since I could walk and Cleveland sports are in my blood. The Cleveland Athletics League takes that love of sports many kids have and uses it as a positive influence. They help get kids involved in sports and activities at a young age to allow them to use their time in a productive way.

Tuesday, November 07 2017
Local independent insurance agencies rely on the Internet to increase their visibility and enable that most important first contact with a customer. The problem is that many agency owners do not have the time or resources to pay for ad space or continually revise website content to meet SEO (search engine optimization) demands. Fortunately, Google Reviews provide insurance agencies with a tool to boost online presence and make a powerful first impression.
So why are online reviews so important. According to BrightLocal's 2016 research study (source: https://www.brightlocal.com/learn/local-consumer-review-survey/ ):
84% of people trust online reviews as much as a personal recommendation
7 out of 10 consumers will leave a review for a business if they're asked to
54% of people will visit the website after reading positive reviews
Finally, why Google? It is simple. Google is the #1 ranked search engine in terms of unique monthly visitors (larger than the next three combined).
Agency owners looking to have clients post reviews via Google need to implement four simple steps to get started:
1. Verify your Business Profile via Google.
2. Know How to Help Your Clients Post Positive Reviews
3. Determine Processes and Procedures in Requesting Google Reviews
4. Continue to Make this an Ongoing Part of Your Business
To see additional details on how to accomplish this, please click here (www.siaoh.com/google_reviews) to be redirected to the full article.